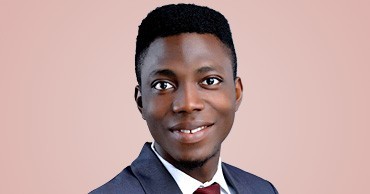 Emmanuel Adenle is a highly accomplished financial professional with a strong track record of excellence in managing financial operations and driving organizational growth. He holds a B.Sc (Hons) in Accounting from Ekiti State University, Ado Ekiti, and is currently pursuing a professional qualification with the Institute of Chartered Accountants of Nigeria.
Emmanuel currently serves as the Head – Account at Risk Analyst Insurance Brokers Limited, where he has demonstrated exceptional leadership and collaboration skills. He is adept at building and leading high-performing teams, fostering a positive and results-driven work environment.
With a keen strategic acumen, Emmanuel has been instrumental in developing and implementing financial and accounting policies, procedures, and strategies aligned with organizational objectives. His proficiency in analyzing financial data supports decision-making processes, optimizing resources for sustainable growth and profitability.
Emmanuel is committed to continuous learning, staying updated with the latest financial regulations, accounting standards, and technological advancements. Since joining Risk Analyst Insurance Brokers Limited, he has achieved significant milestones, including streamlining internal control systems and ensuring unqualified audit opinions.
Emmanuel's expertise spans strategic planning, financial reporting and analysis, bank reconciliation, tax accounting, and proficiency in various financial software. Beyond his financial prowess, he is passionate about graphics design, photography, traveling, and engaging in sports such as football, Scrabble, and chess.