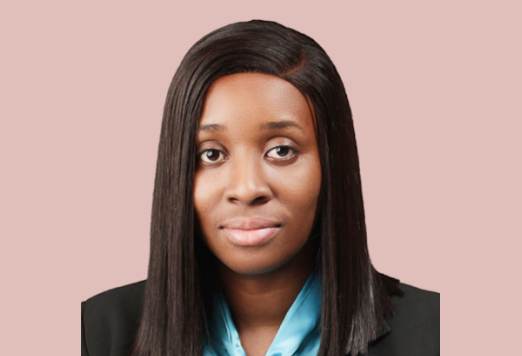 Esther Akinyemi is an Education Graduate from the University of Lagos and a student member of the Chartered Insurance Institute of Nigeria. She began her career in the insurance industry with Risk Analyst Insurance Brokers Limited.
At Risk Analyst Insurance Broker Ltd, Esther Akinyemi works in the Underwriting and Claims Management Department. She coordinates all the activities of Underwriting and claims of the company which relates to her team, handles the day-to-day management of clients' accounts, surveys risk and risk management, and works on the training and development of new staff. She ensures that all her subordinates deliver on performance targets. She is also involved in the marketing of insurance products to both new and existing clients.
She is also in charge of claims management on behalf of clients; providing advice on making a claim and the processes involved, collecting accurate information and documents to proceed with a claim, handling any complaints associated with a claim, and ensuring fair settlement of a valid claim within the shortest time possible.
She has had the opportunity of attending various trainings which has broadened her knowledge in the insurance industry.